FAITH & BEGORRA FIRST HOLY COMMUNION SPECIALISTS 2020
 We are looking forward to Communion 2020, and our larger venue for our Communion Event in February.  
Robin and I, along with my very loyal staff enjoyed every moment of our time assisting families in selecting their Communion Attire.
With over 29 years experience, we realize how important this special day is in a childs' religious growth. We want the experience of shopping for a communion dress to be something each and every child will remember with fondness, and are committed to making it so.
We hope to see you soon to help you make that special day all the more special. There is no need to make an appointment however, if your child has a reason to shop in a more private, less busy environment, please call the shop and ask to speak to Susan or Robin.
I have over 29 years experience with young children celebrating their First Communion. The shop was started because I had trouble finding the right gifts for our own five children when they went through their sacraments. Here I am over 29 years later with the finest and largest most complete Communion Department in the Tri-State Area. We have sent our dresses to many foreign countries and families from over 18 different states have traveled for our selection. We are a small shop with personalized service for each family. Robin, Patricia, Lauren, Kristin & I look forward to your coming in with your little one as you journey through this very special time. We want to guide you through having their special day remembered.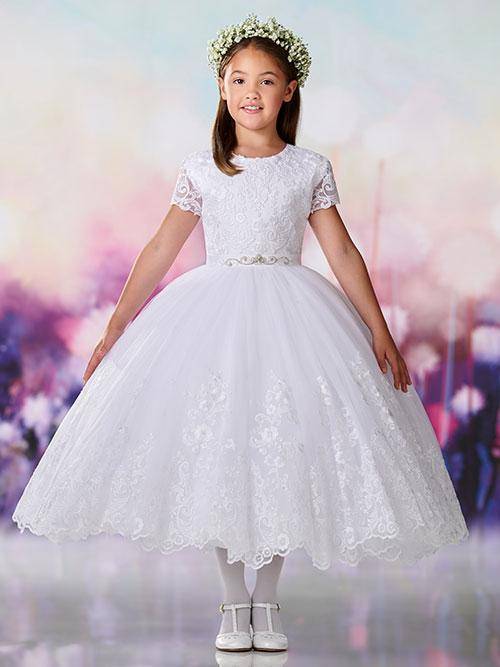 We have a huge collection of Christie Helene Dresses, NEW Elite, Couture, Signature & Angel. We carry about 90% of their collection and have the largest selection of sizes in the Tri-State area. We source dresses from over nine designers ranging in price from under $100.00 to Couture pricing. All dresses in stock are 20% off, while any dresses ordered are regular price. We also have a selection of dresses at 50% off.
---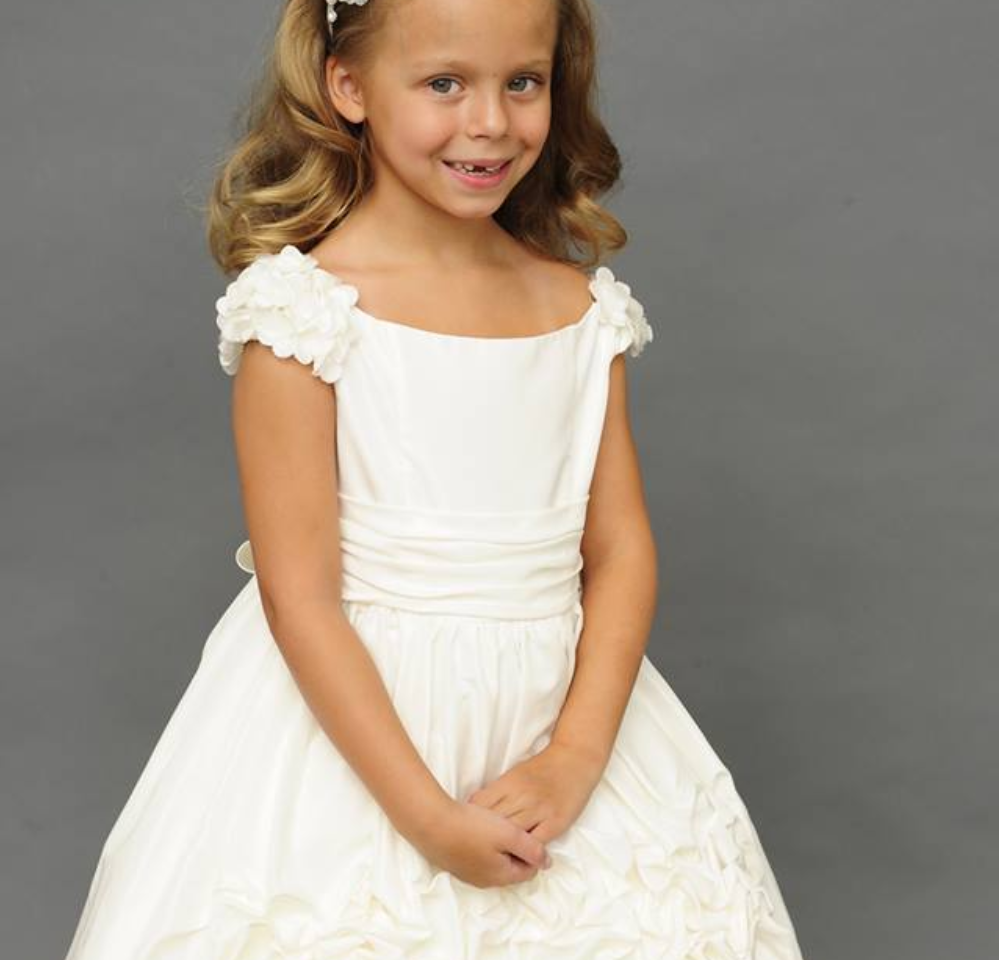 We have all the accessories to go with the dress: tiaras, veils, pantyhose, gloves, purses, crinolines and petticoats. We have a selection of Communion shoes.  
---
We have very special Communion Jewelry by GPD Designs featuring blessings for Communion Day as well as rosary beads, saint medals and more.
First Holy Communion Event 2020
January 31 - 3 - 8PM
February 1st - 10 - 5.30PM February 2nd - 10 - 3PM
Hilton Garden Inn
375 Mt. Hope Avenue
Rockaway, NJ 07866
We have a beautiful selection of dresses for First Holy Communion in all price points starting at under $100.00. Featuring the largest selection of Christie Helene's entire line, our event will also feature a Mon Cheri Trunk Show. We will have two additional racks of Mon Cheri's Collection. There are over nine additional designers from the US and Europe. Susan, Robin, and the Staff of Faith & Begorra invite you to a special day with us while you prepare for the beautiful sacrament of First Holy Communion.
Thanks!
This field is required
This field is required
This field is required
Bear right off of Rt. 46 Westbound. by Sogo in Denville. Follow Bloomfield Avenue along River straight into town. We on on right hand side at the corner or First Avenue and Broadway.
Rt. 80 East to Exit 38, Denville. As you come off the exit ramp, get into left lane. Go thru the first light by Burger King, at the second light, bear left thru light and follow flow of traffic into town. At next light, go straight down Broadway. We are last store down on the left side at the end of the first block
Follow directions above "From the West, PA".
From the North Via Rt. 287
Rt. 287 South to Rt. 80 West about 4 miles to Exit 39 Denville, follow directions above.
From the South Via Rt. 287
Take Rt.287 North to Rt. 80 West, follow directions above.
Take Rt. 10 East or West to Rt. 53 North. Follow 4 miles into center of town, make hard right at clock tower. We are last shop down on left hand side at the end of the first block.
Rt. 80 West to Exit 39, Denville. After you exit Rt. 80 you will be on Rt. 46 East, make 2nd right hand turn (Rt. 53/Denville)At Stop Sign, make a right and go to second traffic light, make a hard right onto Broadway. We are last store down on the left hand side, the corner of First Avenue and Broadway.
Address
40 Broadway
Denville
NJ
Opening Hours
Monday-Thursday: 9:30 - 5:30
Friday: 9:30 - 8:00PM
Saturday: 10:00 - 5:30
Sunday: 11:00 - 4:00